Our Purpose & Passion
One day two high school friends reunited at the worst of circumstances to find that together they possessed the power to control how they would battle cancer.
They started out by pushing each other during treatment and recovery by way of cancer walks, physical fitness and healthy eating.  This, with a dose of humor, humility and their small town hearts they have sustained.  
They  were very lucky to have each other.  They decided after raising a large sum of money for the Relay for Life that they had the power to make a change in the way a cancer patients battle cancer. 
Living Proof is committed do their very best to ease the stress of a patient so that they too can focus on what is important – SURVIVAL AND BECOMING LIVING PROOF.  We will be providing financial assistance to patients that are unable to pay co-pays, co-insurance, scans, household expenses, etc.  
We take things a step further and we try to make a TRUE impact on a patients life by providing them with the tools to fight their cancer with a healthier vantage point.  It's proven that physical fitness and diet can increase a patient's energy and help them recover faster.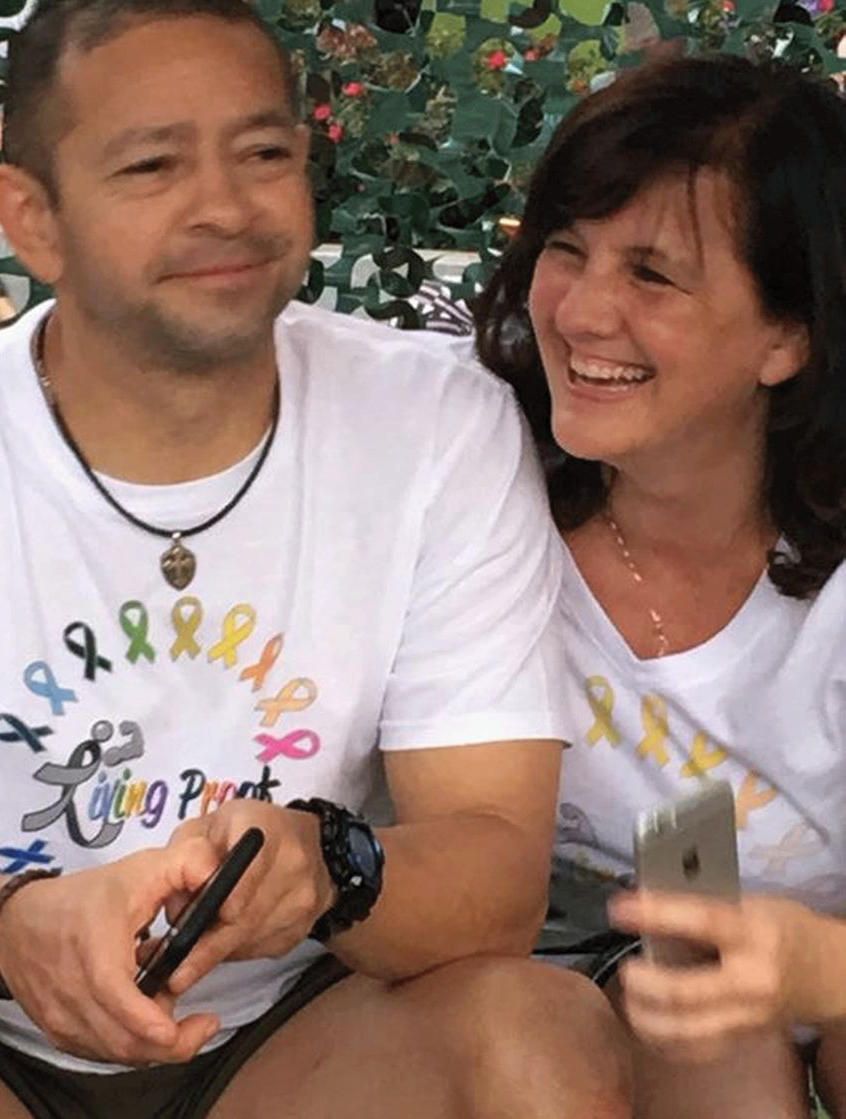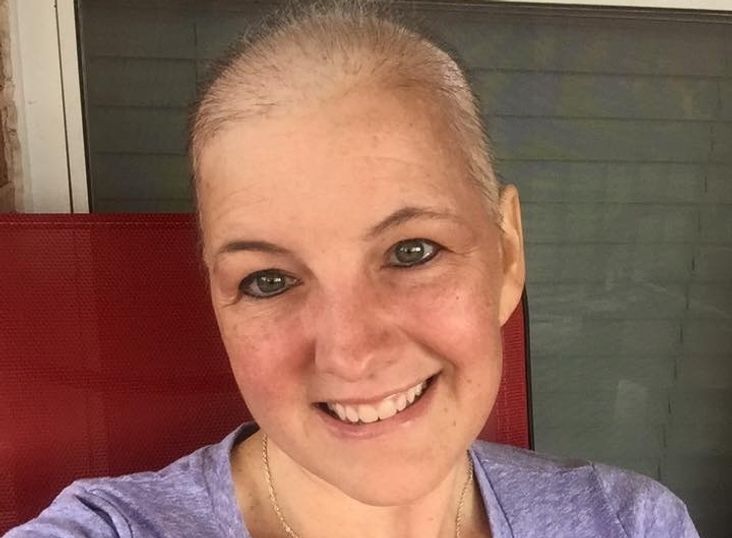 "Be Present, Tomorrow is Not Promised, I now know my purpose"
Trisha's Cancer Journey
In 2001 Trisha experienced her first encounter with cancer via her sister, who was diagnosed with Stage 2 Invasive Ductal Carcinoma, with lymph node involvement.  From then on she made it a ritual to undergo a mammogram, which were always negative, until 2015.
She entered a diagnostic clinic in a hurry and was stalled by a persistent sales person to upgrade to a 3D mammogram.  She ultimately gave in only to be told she would have to come back for an ultrasound.  She sat in the room with the other worried ladies reassuring them they all probably just had cysts. (She had just buried a good friend from Bile Duct cancer a mere two months prior.)  The ultrasound was inconclusive but the radiologist said she could see a shadow so they proceeded with a biopsy.
Trisha was later called and told she had Stage 1, Luminal B, Grade 3 Invasive Ductal Carcinoma Breast Cancer.  Following a lumpectomy and lymph node removal she was told she most likely would just have to do radiation and take a pill for five years. She made an appointment with a Radiologist who said no, your tests came back showing your cancer is highly aggressive and they showed it could be in her blood system. She spent the remaining six months of 2015 to complete a l4 rounds of chemotherapy, radiation and a full hysterectomy.
She was born in Lubbock, TX and graduated from Highschool in Dalhart, TX before relocating to the Dallas, TX metroplex.  Her biggest pride is not beating cancer but being the mother to an incredible adult daughter and teenage son whom she both adores.  
She continues her battle but has focused on her health and all tests have been negative to date.  She found a way to battle through it with humor, humility, faith, positivity and perseverance.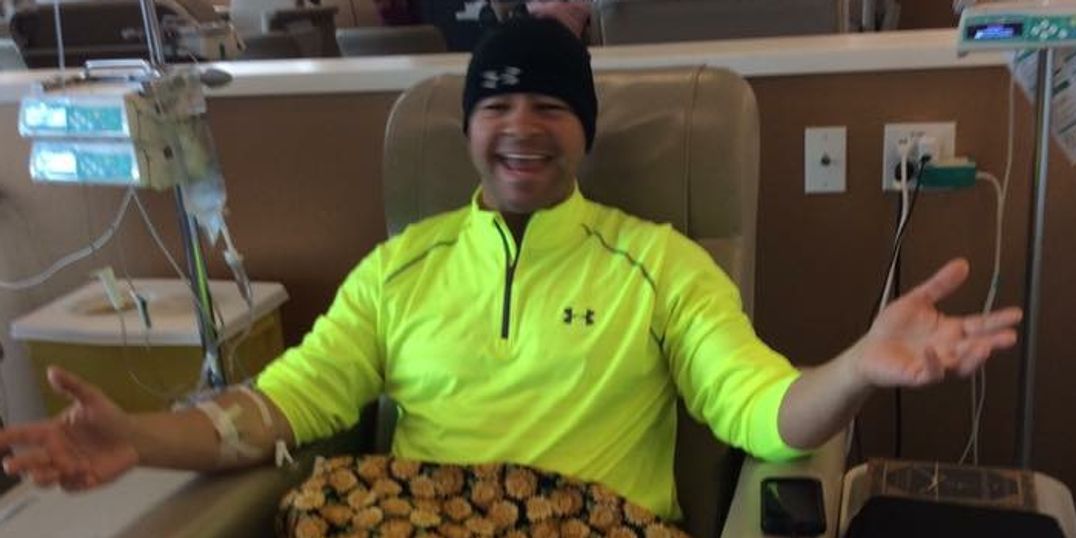 "Live, Laugh & Love" - "Wake up with a smile because someone else isn't able to"
Manny's Cancer Journey
In 2007 Manny underwent repairs to his knee and shoulder which he had damaged overseas while serving in the military. During this he had a scan in which the doctor informed him he had a fatty liver.  He was told him to just watch his diet.
In 2014 he was denied a life insurance policy because they said he had a scan from his knee repair that was questionable and would have to be cleared by his VA doctor.  He was sent for a  PET scan and during his wait he was asked what type of cancer he had?  He was taken aback because he did not know that a PET scan was to detect cancer cells.
He was later informed he had cancer but they were not sure what it was..They told him to wait six months to see if there would be more growth. He fought back and left the VA to seek care at the cancer center in Dallas.  
On New Years Eve of 2014 he underwent surgery to remove a large mass from his stomach.  He was diagnosed with Non-Hodgkins Folicular Lymphoma.  He underwent 16 rounds of aggressive chemotherapy, which lasted six months.  He was then told he would have to under undergo chemo every six months.
In August of 2017 he went for another PET scan and God answered his prayers and gave him a 'Cancer Free' status.
Manny was born and raised in Dalhart, TX before leaving to become a police officer, which led to him joining the military.  He made his way to the Dallas metroplex where he currently resides.  His pride and joy are his two beautiful daughters who push him to never give up.
HAVE A QUESTION?  ASK US!
LIVING PROOF CANCER WARRIORS
PO Box 6196
Frisco, TX  75035
Contact:  Trisha Abbe at [email protected] or (214) 414-1981